Ian Clearly of Razor Social joins us for a look at the best social media marketing apps for social media management, monitoring, and automation.
Related Episodes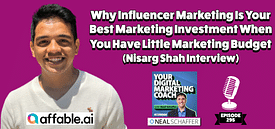 December 01, 2022
295
00:37:12
25.63 MB
While we have covered a lot about influencer marketing on this podcast, there is one facet that we haven't looked at: The cost-effectiveness of influencer marketing. As we head towards a potential recession in 2023 and marketing budgets are tight, this becomes even more important. That's ...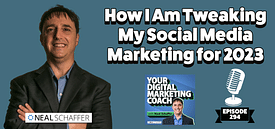 November 25, 2022
294
00:23:47
16.41 MB
Unplugging for a week being sick gave me a chance to reimagine my own social media marketing for the new year. The truth is, when it comes to social media, many businesses continue to do the same old same old even as content consumption tastes change. Social media content creation also requires the...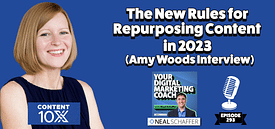 November 17, 2022
293
00:52:56
36.43 MB
Are you giving your content the attention it deserves? Do you create a video, podcast, or blog post, and then forget about it after its done. Meet Amy Woods, the queen of content repurposing, who is going to help you get MORE from ALL of your content than you might have thought possible! In this ep...